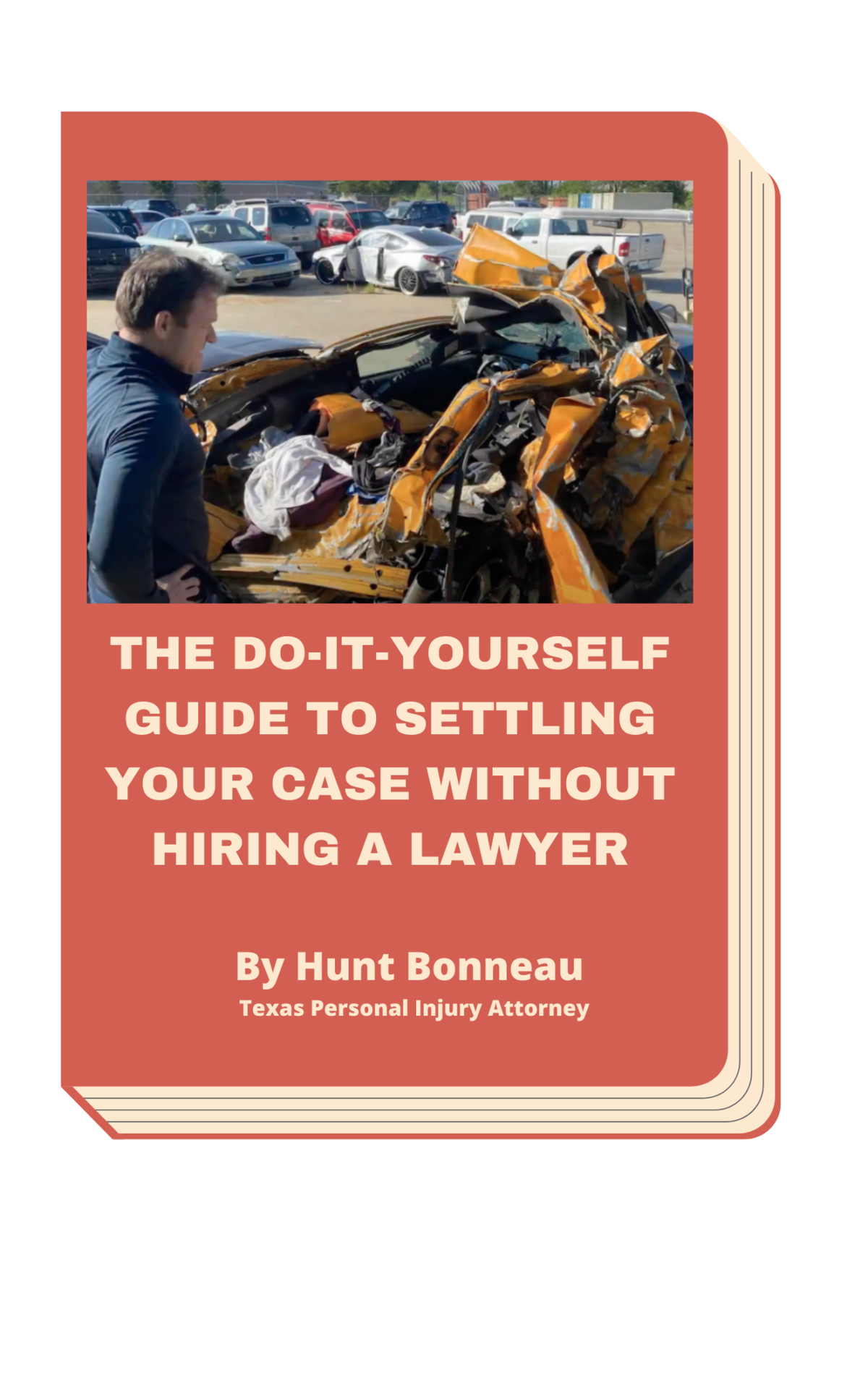 When you've been in a minor car accident, half the injury lawyers on the internet will use urgent-sounding paid ads to scare you into hiring them to handle your case. That's not how we do things at The Bonneau Firm. Our experienced Dallas-Fort Worth personal injury attorney, Hunt Bonneau, is willing to tell you something others won't: You don't always need a lawyer to resolve a minor car crash claim. Often, you can do it yourself.
Now, you're probably wondering why an injury attorney would tell potential clients that they don't always need to hire a lawyer—after all, won't that make the other lawyers mad?
It might, but at The Bonneau Firm, our deeply rooted values inspire us to try to do what's right—always. We fight to help clients who've suffered brain injuries and other catastrophic consequences in car accidents and other events caused by another person or company's negligence recover the compensation and justice they deserve.
We understand that not every personal injury case demands our high-level legal services. We're fired up about helping people who genuinely need it—so we'll never try to talk you into hiring us when you don't. In fact, we'll even offer you a free book that teaches you how to handle your own claim.
In The Do-It-Yourself Guide to Settling Your Case Without Hiring a Lawyer, Hunt Bonneau walks you through the recovery process, offering step-by-step guidance to help you succeed. You'll also learn:
What you might recover in a typical case
How to maximize your claim's value
What to watch out for when dealing with insurance companies
Most importantly, you'll learn to recognize when you're in over your head, and it's time to bring in the big guns at The Bonneau Firm.
Request Our Guide to Settling Your Car Crash Claim
Complete the form below to request your free download of
The Do-It-Yourself Guide to Settling Your Case Without Hiring a Lawyer
.